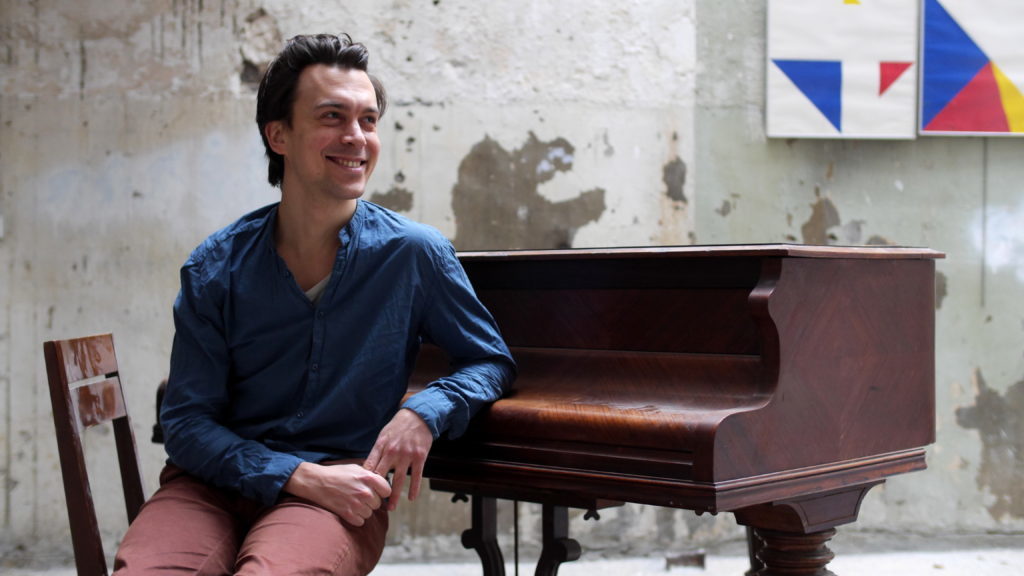 Guilhem Flouzat just released a book of songs that he wrote between New York — a city he left — and Paris — a city he came back to. His music and his words gracefully tell the changes in the life of a man entering his thirties.
Once again he gave me his trust and allowed me to be part of the endeavor alongside three fantastic musicians ; Isabel Sörling, Ralph Lavital and Desmond White

The album was released on Shed Music Label and several videos are online.
More recently, we gave a live performance at 360, a new Paris venue. It was filmed and recorded for Radio France (Yvan Amar's Jazz Club) with a slightly different cast ; guitarist Pierre Perchaud and bass player Florent Nisse joined us for an hour long program that includes a couple of new tunes.