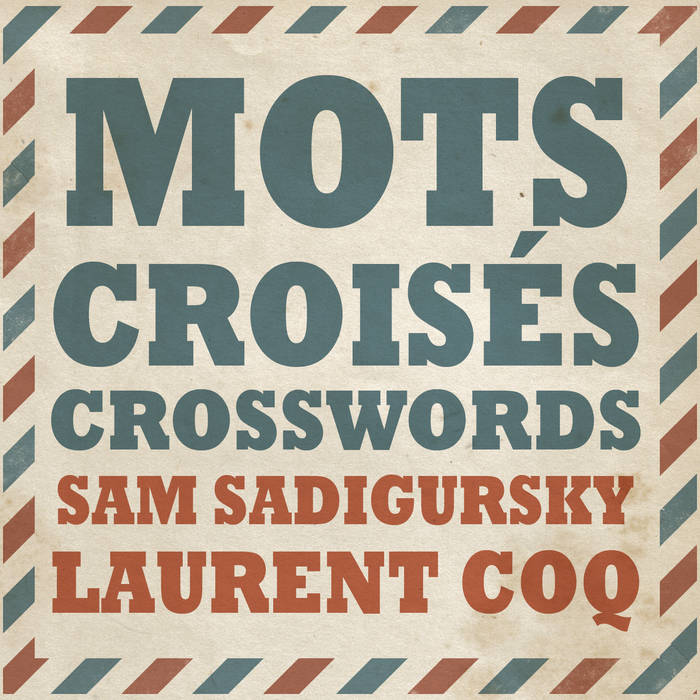 Crosswords – Mots Croisés, the album we co-signed with New York based multi-saxophonist, flutist and clarinetist Sam Sadigursky is available for download on May 15, 2013, on our Bandcamp page.

As for Sam's previous work, this music was written on poems from four great XX century poets : William Carlos Williams, D.H. Lawrence, Blaise Cendrars and Eugène Guillevic. Two poems originally written in English, and two in French. Each one has been later translated in the other language.

I've written music for the French versions, sung by Laurence Allison, and Sam wrote music on the English versions, sung by Christine Correa. Rhythm section is brilliantly held by Yoni Zelnik and Karl Jannuska.
This project was initially supported by the FACE programm (French American Cultural Exchange) which allowed us to present the music in Paris (at Sunside Jazz Club and French National Radio). Afterwards, we felt the need to document this work by recording it.
Laurent Coq piano and fender rhodes
Sam Sadigursky saxophones et clarinette
Laurence Allison vocal
Christine Correa vocal
Yoni Zelnik bass
Karl Jannuska drums