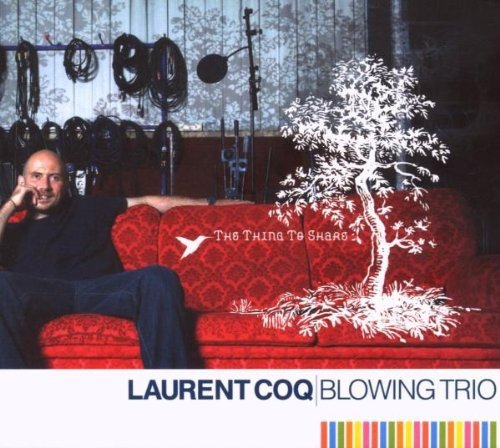 Five years after recording the live album that earns the Grand Prix Charles Cros Award (Live@the Duc des Lombard/Cristal Records), it was about time to document the evolution of this atypical band with this second album of the Blowing Trio, the sixth under my name.
The repertoire includes seven originals : Four new tunes written lately with this band in mind ; Church St. , Laurent's Mood, Olivier's Mood, Seaweed's Dance.
Cradle Song that was already featured in the Laurence Allison's album I produced in 1999, and for which she wrote lyrics (Thelonious & Bud Together Again/Cristal Records 2001).
A new version of The World Belongs To Those Who Dare that opened my last quartet album (Like A Tree In The City/Cristal Records 2003), now rearranged with added lyrics.
David's Mood that was recorded some five years ago by tenor Jean-Christophe Béney on his album Cassiopée (Effendi 2001).

Also featured on the track list are three new arrangements :
Ballad Of Hix Blewitt by George Russell from the album Jazz Workshop (RCA-Victor, 1956).
Clair De Lune by French composer Gabriel Fauré from the Melodies Book.
Monk's Mood by the great Thelonious Monk that he recorded many times.
Laurent Coq piano
Olivier Zanot alto saxophone
David El Malek tenor saxophone
Special guest ; Laurence Allison vocal
Press
(…) a visionary piano player.
Franck Bergerot Jazzman march 2007

(…) a profound and exacting musician.
Patrick Pommier Jazzmagazine march 2007

He gives his melodic skill its full dimension with a surprising tenderness.
Michel Contat Telerama march 2007

What laurent tells us (…) is all about intimacy. And he surprises as well as moves us with a totally fresh approach in writing.
Jean Marc Gelin Les Dernières Nouvelles du Jazz march, 2007