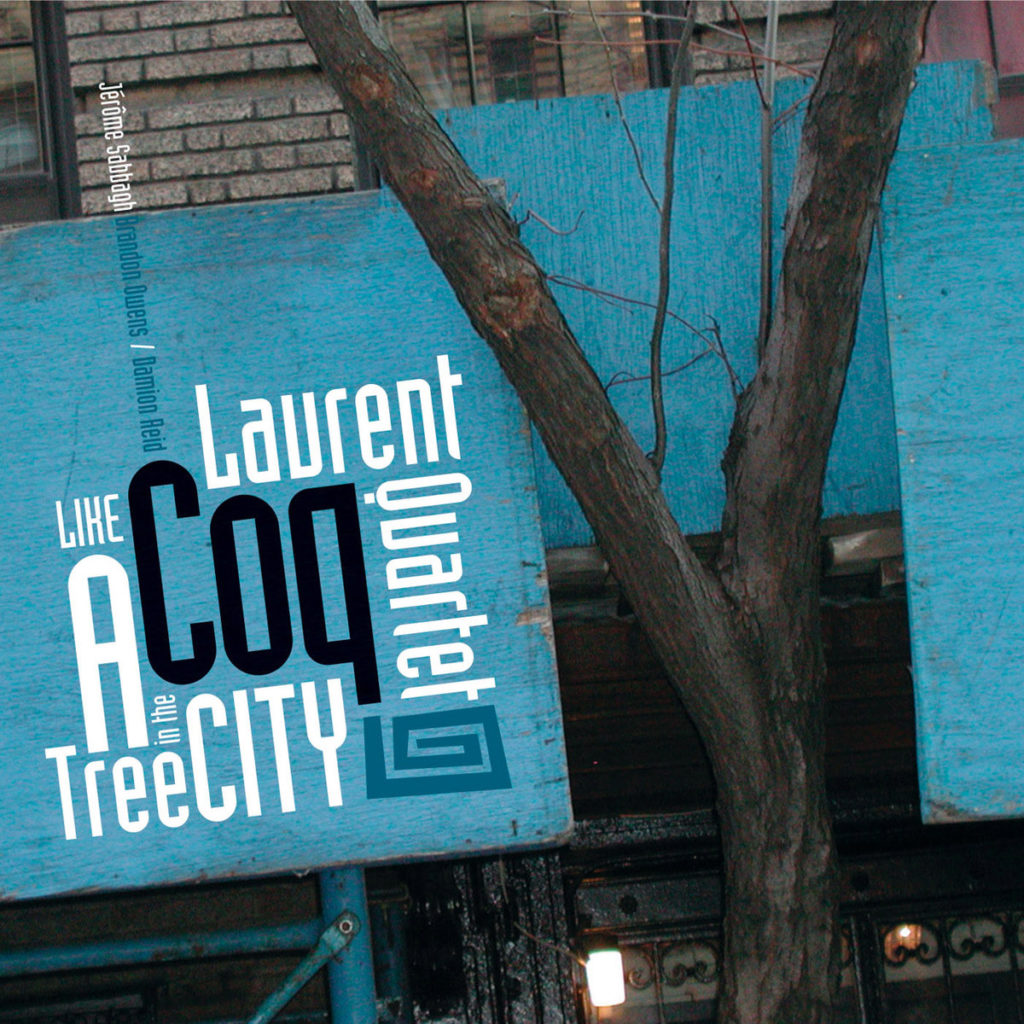 Like A Tree In The City is the result of three years spent in New York, and shows a switch in my carer. The group was formed during the summer 2001. I had met with tenor Jérôme Sabbagh a year earlier, and the idea of doing something together quickly rose.

Then, I heard Damion Reid in some jam session in Brooklyn and fell right away for his absolutely unique – yet so accomplished – drumming. He was just arriving from Los Angeles – where he was Billy Higgins's protégé – and soon introduced me to another young talent from California, bass player Brandon Owens.

Together, we developed our own sound throughout a new repertoire exclusively written for this quartet. At numerous times, the band went overseas, including an appearance at the 2002 JVC Paris Festival.

Six originals, and one composition by the late Kenny Kirkland. The tunes are intense, with long developments and unusual forms. The music was recorded in a New Jersey Studio. No editing was needed.

Laurent Coq piano
Jérôme Sabbagh tenor saxophone
Brandon Owens bass
Damion Reid drums
Press
A magisterial album. (…) The achievement of one of the most talented and underrated French musician from the new generation.
Jean-Luc Caradec La Terrasse, sept. 03

(…) the elaboration of a music both melodic and arch, intense and fluid, constantly penetrated by an all urban energy that one can only find in the Big Apple creative melting pot.
Thierry Quenum Piano le Magazine, nov/dec. 03

(…) For it is the composer originality that impresses at first.
Yvan Amar Jazzman****, oct. 03

"Like A Tree In The City" proves a real wingspan.
Sophie Chambon Jazz Magazine, oct. 03

"Like A Tree In The City" is an excellent album, and highly recommended.
Chris Kelsey Jazztimes, feb. 04

The entire album lends itself to an intelligent ear.
Matt Merewitz Allaboutjazz.com