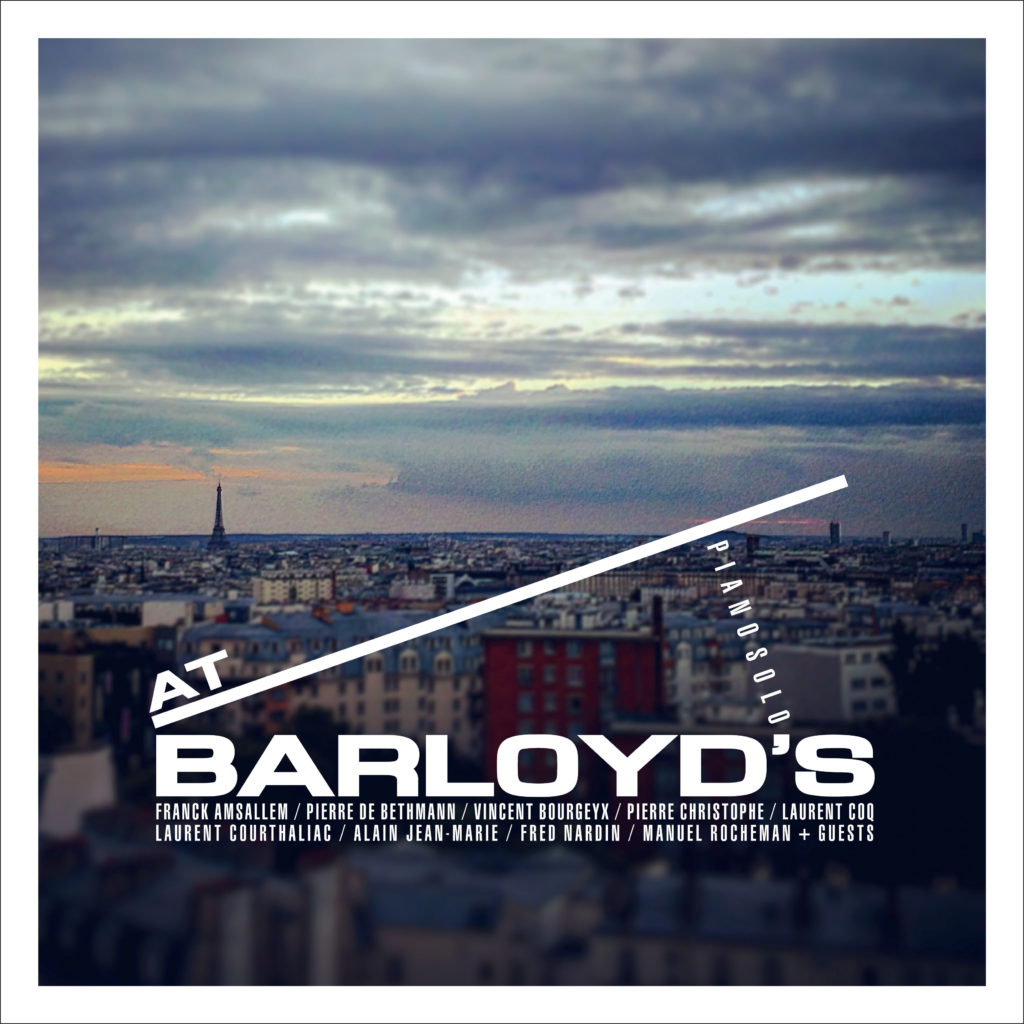 Nine piano players, nine recordings, one same Grand Steinway D patiently restored by a renowned tuner and left in the Parisian living room of one of them.

Nine pianists who dared to record on an exceptional instrument a solo album (or sometimes duets with another fellow musician on some tracks) during one afternoon only. Unity of place, action, and time. Regrouped in an elegant box illustrated by the images of Laurent Castanet, architect and photographer of the capital, these nine solos reflect how much jazz lives in the moment.

Between the elder Alain Jean-Marie and the benjamin Fred Nardin, Franck Amsallem, Manuel Rocheman, Pierre de Bethmann, Pierre Christophe, Laurent Coq, Vincent Bourgeyx and their host Laurent Courthaliac (aka Barloyd) display a brotherly gallery of portraits and styles that do not chose between tradition and modernity. Welcome at Barloyd's !